With the season coming to a close it's time to start looking forward at next season. Luckily the Royals just released their 2017 schedule.
You know Tickets For Less always has the best seats for Royals home games but why only limit yourself to 81 possibilities? We combed through the schedule and have targeted the 10 best away series to start planning your trips for. During our selection we took a few things into consideration: quality of series i.e how good the teams playing are, location, affordability, transportation and stadium mystic.
On to the list.
10. 9/19 – 9/21 @ Toronto
Pros: The Rodgers Center is actually an underrated venue along with Toronto being an underrated the city. I like to think of it as the New York City of Canada, lots to do but much cleaner. It's also solid bet that both the Blue Jays and Royals will still be sniffing around the playoff race next September, which means this series stakes will be high.
Cons: The flight won't be cheap and you will need a passport. Also the kids are easily back in school at this point which makes attending a weekday series tough.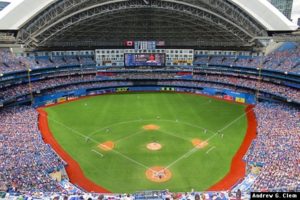 9. 6/13 – 6/14 @ San Francisco
Pros: The Royals line up won't have changes a ton since 2014 and who doesn't want another shot at Madison Bumgarner? The city by the bay is pretty much lovely year around and has a million things to do. Also it doesn't get more picturesque than AT&T park right along the water. Solidly scheduled in the middle of summer this two game set would be a great short getaway.
Cons: At over $350 a flight there's not a ton of bang for your buck.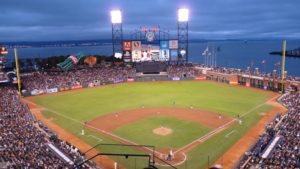 8. 7/31 – 8/2 @ Baltimore
Pros: It's Camden Yards! Baltimore has trotted out a solid team these last few years and 2017 is likely the same story. Also flights aren't that bad to Baltimore and you can tack on Washington DC to your trip for the price of a 40 minute train ride.
Cons: There aren't many here but Baltimore can get awfully hot and humid in the summer.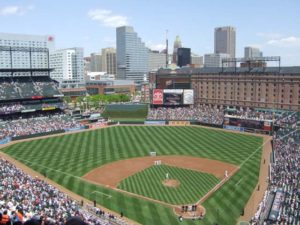 7. 5/22 -5/25 @ New York Yankees
Pros: The lights don't get any brighter than NYC. Whether the Yankees are good or bad (lots of young talent) doesn't seem to matter when you are playing in the house that Ruth built. You won't struggle for things to do outside of baseball in New York and transportation is relatively cheap with the subway. Side note: if you're never rode the subway – do it, it's something every person should experience once even though it may be way out of your comfort zone.
Cons: School might still be is session and let's be honest NYC isn't for everyone.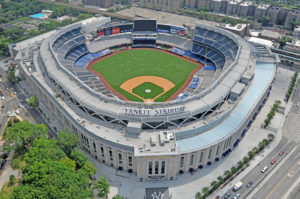 6. 7/3 -7/5 @ Seattle
Pros: Personally Seattle is my favorite US city so there's some partiality here. Safeco Field is right downtown and downtown Seattle is awesome, especially if you like great beer and coffee. The Mariners may or may not be good but you know the weather will be great – July isn't a wet month in Seattle.
Cons: Yep this series is over the 4th of July holiday. Also like most west coast flights this one won't be cheap.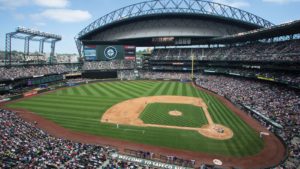 5. 8/11 -8/13 @ Chicago White Sox
Pros: Summer time is Chicago is a great as winter is Chicago is awful. This is a division series which means it always matters. It's also a quick, inexpensive trip that will give you that one last vacation you need before summer is over.
Cons: You'll have to go to the worst named stadium in all of sports: Guaranteed Rate Field.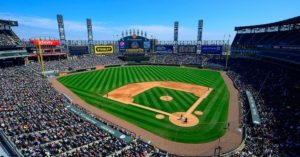 4. 7/28 – 7/30 @ Boston
Pros: Best stadium in pros sports. Boston is going to be good not only next year but for a long time. There are direct flights to Boston from KC and the atmosphere at Fenway is unmatched.
Cons: There really aren't any, except for the fact you might have a few over zealous Boston fans give you are hard time for cheering against the Red Sox.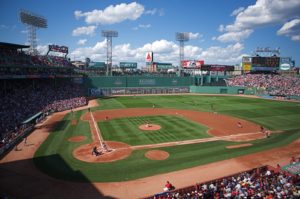 3. 6/10 -6/11 @ San Diego
Pros: If you were going to make a full on vacation around a Royals series this is the one to do it. Seriously San Diego sunshine is really all it's cracked up to be. Also if we're being honest you're probably seeing two Royals victories here.
Cons: Game quality – San Diego hasn't been good for some time.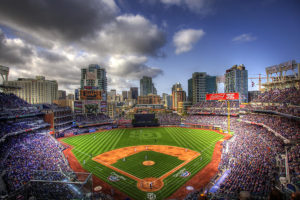 2. 4/3 -4/6 @ Minnesota
Pros: Opening Day baseball. Sure, it might only be 40 degrees in Minnesota but this will be your first chance to see the boys in blue and really that's reason enough. Also short drive up I35 and Target Field is a solid venue.
Cons: You'll be packing a winter coat.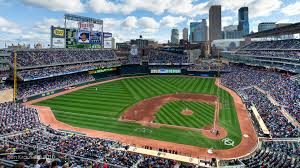 1.) 8/9 -8/10 @ St. Louis
Pros: It's the I70 Series. Royals will be good and so will the Cardinals and it's a rivalry. This series is also a cheap one that can serve as that last little vacation before summer is over. Plus how great would it be to pack the Cardinals home stadium with blue.
Cons: None.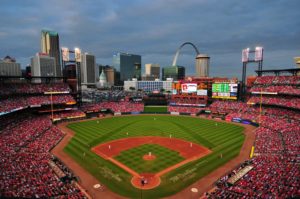 If you plan on taking a road trip with the Royals remember that Tickets For Less is still the best place to shop for Royals Away Games.