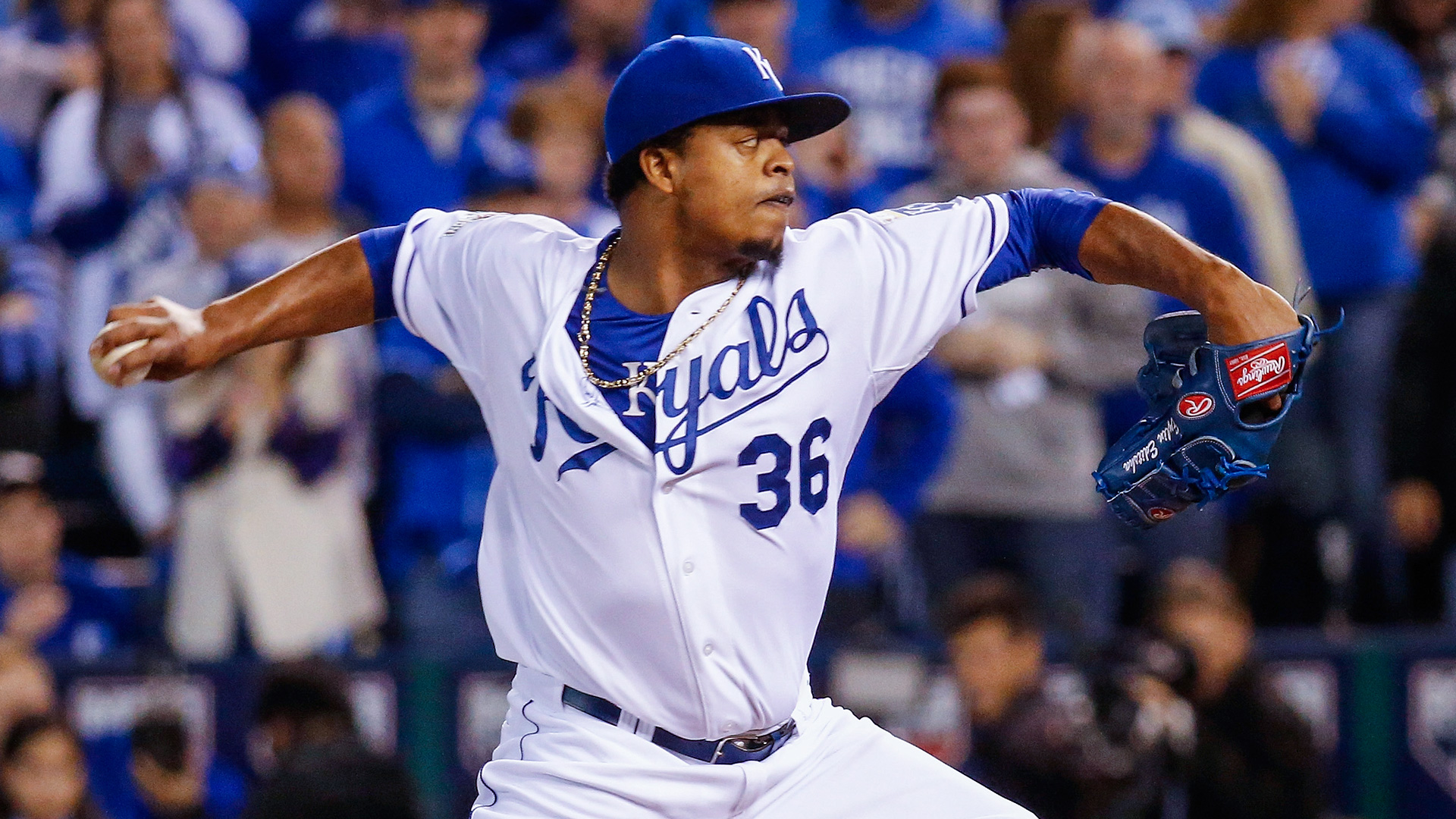 If you thought it was a long wait this winter for Royals games to return, wait until you feel the sting of the long wait on Sunday.  The Royals and Mets open the season with a rematch of last year's World Series at 7:37 on ESPN, but the gates to the parking lot open at 12:00 noon.  Are you kidding me?  7 hours and 37 minutes of tailgating for a baseball game?  Kansas City is truly in a league of its own. Tickets For Less still has seats available, and they will take care of your Royals ticket needs all season long. Thanks for visiting the site.
Sunday night will be a celebration, and this town couldn't be more excited for this season. It's been a long time since the Royals have had excitement like this surrounding Kauffman Stadium. Going into last season, we knew this team was going to be good, but there hasn't been a World Championship ring ceremony in KC in a long time. A lot of folks may not know what to expect. It's going to be a lot of fun for people watching in person, or on TV.
As for the game itself, it's scheduled  to be Edinson Volquez vs. Matt Harvey, the game 5 rematch.  All Royals fans are expecting this team to win, and it would be a great cap to the season opening ceremony celebration, but it's the Mets opening day too, and they have a good club. The lineup the Royals ran out last night against the Giants, to me, looks like an opening day lineup.
Escobar
Moose
Cain
Hosmer
Morales
Gordon
Perez
Fuentes
Infante
There may be a few tweeks, but 1-7 looks set in stone barring any injury between now and Sunday. I doubt Harvey lobs Esky a fastball over the plate again on the first pitch of the game, just saying…
Going through the lineup, there are a lot of "can he duplicate last season?" guys.  Tops on the list, star centerfielder  Lorenzo Cain, who hit .307 last year and drove in 72 RBI's. He always seems to come up with a much needed hit for the club, and he got better as the season went along. He's 29, right in the middle of his prime. Eric Hosmer will hit clean up again, and hopes to improve on his career high RBI total from last season.  But remember, it was Hosmer's career year, too.
Before Kendrys Morales' devastating season ending injury in 2010, that ended up costing him his 2011 season in Anaheim, Morales had a great year in 2009. He put up very similar numbers last season and led the Royals in home runs and RBI's. It took him a few years after his injury to bounce back and have 2009-like numbers, but he did it. It's very hard to have 100+ RBI's in back to back seasons. Morales played in 158 regular season games last season, which is incredible for anyone, let alone someone who is injury prone. Even the best hitters get hurt and miss a few weeks throughout the season. However, he is a DH, and most baseball injuries that cause a player to miss significant time occur on the base-paths or playing a position. Morales doesn't have to worry about the latter… If he stays healthy, Morales will be one of, if not, the most productive hitter on this team.
The flip-side to guys trying to duplicate career years is second baseman Omar Infante, who looks healthy, and from what we have seen in Arizona, a better ballplayer. He's hitting .357 in 42 at bats this spring, driving in five runs.
There are concerns with the rotation, but this is something the Royals were really concerned with before the Cueto trade last year. Ventura wasn't the ace we thought he was going to be, and doesn't seem to be that ace this year either. He will likely be the third starter in the rotation. If there is one black eye of the roster this spring, it's starting pitching.  Ian Kennedy exited Wednesday's game with  hamstring tightness and it would sound too bad except for two things.  It's a hamstring and it sidelined Kennedy last year.  The Royals will monitor Kennedy and determine his spot in the rotation later. This is a rotation Ned may have to adjust throughout the season. However this team is good enough and plays great defense, so they will be able to win games while the rotation plays itself out.
Here's how I see the AL Central shaking up this season:
Kansas City
Detroit
Cleveland
Minnesota
Chicago
Enjoy opening day, Kansas City…