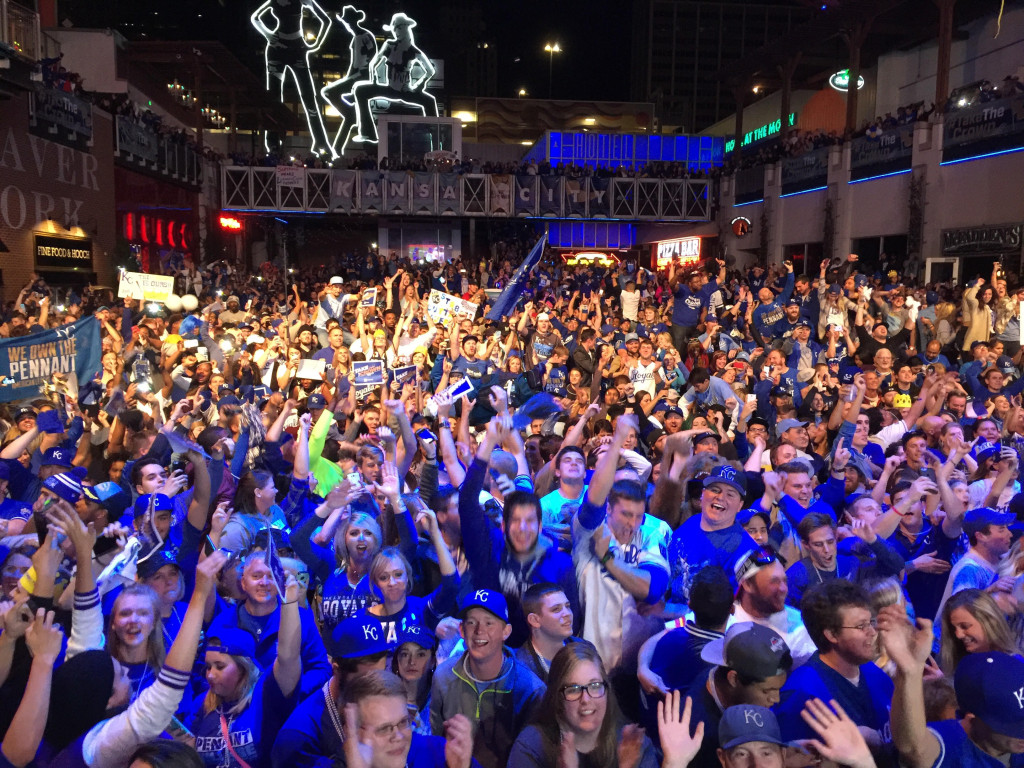 "Now what do we do?"  That seems to be the question everyone around Kansas City, and the region, is asking following the magical Royals run.  People going back to school and work (and let's be honest, they were technically at work but not productive in October) may be suffering from some withdrawal.  My advice to all is to enjoy the glory and bask in the moment, because you never know when it may return.
Who will ever forget all those comebacks?  Down to six outs from elimination in Houston and suddenly a miraculous win.  What about beating David Price, the Blue Jays ace, after he retired 18 straight Royals in game two of the American League Championship?  Or Wade Davis closing out that series against likely 2015 MVP Josh Donaldson with runners on, and doing so after returning to the mound following a rain delay.  What about Alex Gordon's game tying home run in game one of the World Series, or the 9th inning rally in the clincher against Matt Harvey?
I was set to host a postgame show at Power and Light.  I will never forget the eruption from the large gathering the moment the Royals clinched their first World Championship since 1985.  A drought of 10,966 days came to a close as Davis struck out Wilmer Flores.  This town was going to throw a party.
I will believe anyone who says they attended the parade for as long as I live.  Yes, it was uncomfortably crowded and a bit overwhelming to say the least, but never have I seen so many people in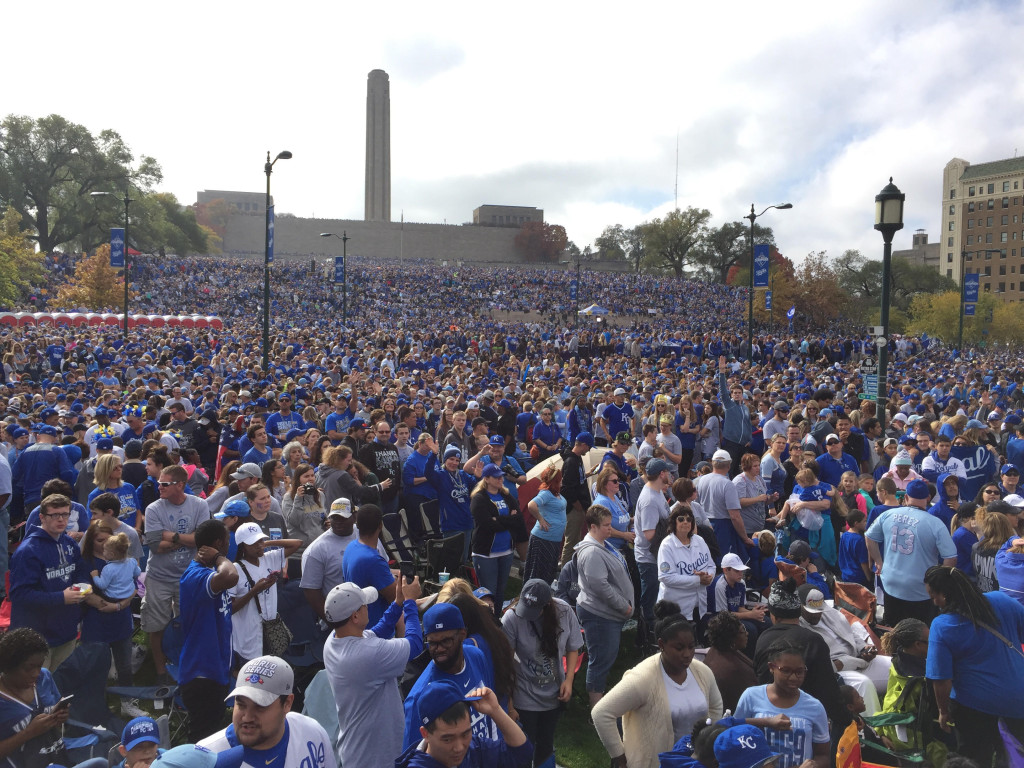 one place celebrate the same joyous cause.  Kansas City united around this baseball team.  I heard some out of towners talk about bandwagon. My answer is the bandwagon always has room.  It's part of sports and I can show you a drop in attendance in places like New York and St. Louis during tough times there over the years.  I saw a message on social media from a friend of a friend that bugged me.  It came from a Cardinals fan.  He basically congratulated his Royals friends and then suggested Cards fans don't need to celebrate like Kansas Citians because their team wins so much more often.  Let me first say this will not be an STL vs. KC rant.  We spend way too much time acting like we have an inferiority complex towards our neighbors to the east and should have nothing but pride towards this amazing city we live in, in my opinion.  I did, however, feel the need to let this man know that the Royals and Cardinals have won equal number of World Championships
over the last thirty years.  The expected response was to list off all the recent division titles, to which I replied you don't throw a parade for making the playoffs.  Does St. Louis have a better and more decorated history?  Of course and every franchise should want to achieve the recent yearly success of the Cardinals.  They are a model team in baseball.  But take this into account when regarding championships.  Since 1985, only the Yankees, Giants and Red Sox have won the World Series more than twice.  The list of teams with a pair of championships in that time includes the Marlins, Blue Jays, Twins, Cardinals and Royals.  Minnesota last won the crown in 1991 while Toronto's final title came in 1993.
So as I look back at this magical season, I encourage everyone to savor the memories.  You never know when it may occur again.  See you all at the ballpark in 2016, and maybe we can bring a million people downtown next fall for another celebration.