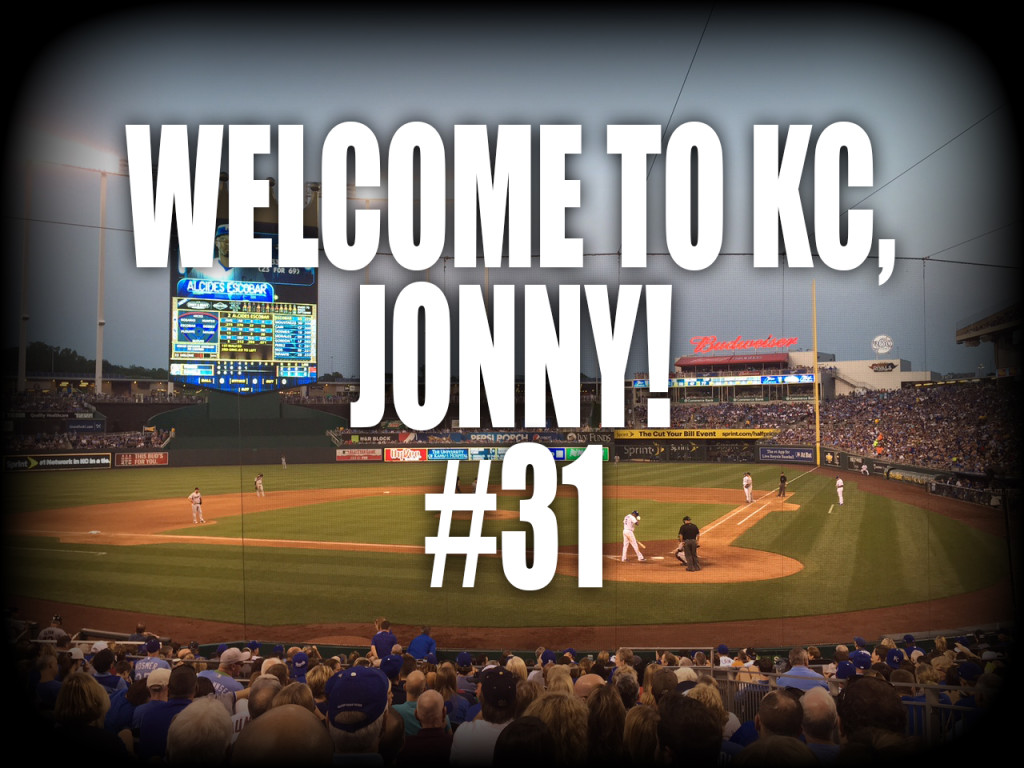 Monday night, the Kansas City Royals added to the roster depth by acquiring right-handed hitter Jonny Gomes from the Braves for minor league shortstop Luis Valenzuela.
Gomes comes with plenty of postseason experience and despite having several outfielders on the 40-man roster, Gomes can spell Alex Gordon during the month of September, as the Royals will bring back their all-star left fielder as a slower pace, particularly on the defensive end.
Gordon was activated by the team on Tuesday, along with 6 minor leaguers.
Gomes is particularly adept at hitting left-handers, but as a general statement, is at best an average defensive player. Ned Yost won't take away at-bats from Kendrys Morales, which means a big part of the Gomes trade may come down to the team looking for another elder and experienced locker room player for the postseason, much like Raul Ibanez from a year ago.
Dayton Moore has built his team with speed and defense, so expecting his manager to throw in Gomes for significant playing time would be expecting entirely too much.
The move to add Gomes is also a sign of protecting the roster with insurance, as you don't know fully what you'll get from Alex Gordon as get comes back from a groin injury, and in terms of the outfield depth, Alex Rios and Paulo Orlando have had up-and-down seasons at the plate, so having another player to mix things up could be a benefit for KC.
At 80-50 and a 13-game lead in the AL Central, Kansas City will likely sit many of its starters and regulars multiple times per week, limiting the strain heading into the postseason.
Players such as Alcides Escobar and Salvador Perez, who seemingly player the majority of games throughout the year, could certainly use the extra days off.
The balance, however, is not disrupting timing and flow of those who will be named to the 25-man postseason roster. Ned Yost has plenty of experience in managing such a scenario, but may have a harder time this season because he possesses so much depth.
Outside of the top 6-7 players, often times you are splitting hairs from one player to the next.
Kansas City kicks off a 9-game home stand, Tuesday, when they host the Detroit Tigers. Tickets are available at Tickets For Less, where you'll have options for seats around Kauffman Stadium and amazing prices and no hidden service fees. Don't miss the boys in blue as the season heads down the home stretch towards the playoffs!