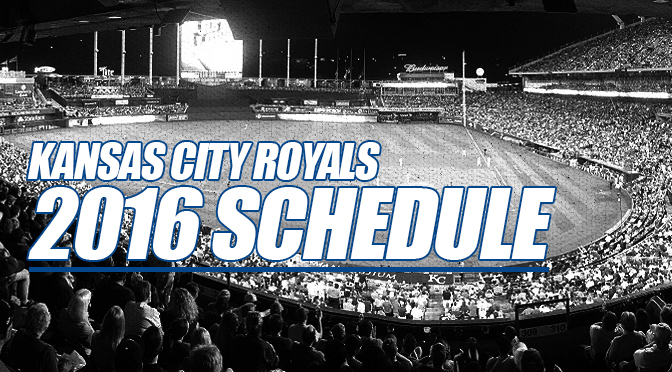 Although Kansas City is in the middle of another run towards the playoffs and a potential World Series for the second year in a row, Major League Baseball's 2016 schedule has tentatively been released.
For Kansas City, opening day kicks off with an interleague matchup when the Royals host the New York Mets on Monday, April 4, 2016.
Ned Yost was as surprised as anyone to learn his team would face someone from the National League to start the season, but with the Mets playing high-level baseball, it could be a rematch of two World Series teams from 2015.
After a two-game set with New York, Kansas City will host a three-game series against division rival Minnesota.
Yost expressed interest in the schedule upon learning his team would play the Atlanta Braves at Kauffman Stadium for a three-game set. Yost has a farm just outside of Atlanta and is familiar with the Braves organization.
The month of June ends with a bang when Kansas City has its home-and-home series with the St. Louis Cardinals the last four games, kicking off a summer of baseball.
KC's interleague schedule includes series against Washington (May 2-4), Atlanta (May 13-15), a road series against the Mets (June 21-22), Philadelphia (July 1-3), and Miami (August 23-25).
The Royals are at home for Memorial Day (May 30) against Tampa Bay, Father's Day (June 19) against rival Detroit and on the road for Mother's Day (May 8) against Cleveland, at Toronto for July 4, and in Minnesota for Labor Day (Sept. 5).
The 2016 All-Star Game is being held in San Diego on July 12, with the all-star break running from July 11-14.
Excitement is already building for what is shaping up to be a stellar 2016 schedule and Tickets For Less will be your source for the best seats for all Royals game home and away. 2015 is in crunch time, however, and your Kansas City Royals are making a historic run. With record-breaking attendance records which are still climbing, head to Tickets For Less and purchase your seats at Kauffman Stadium to cheer on the boys in blue as they make another run at a World Series!