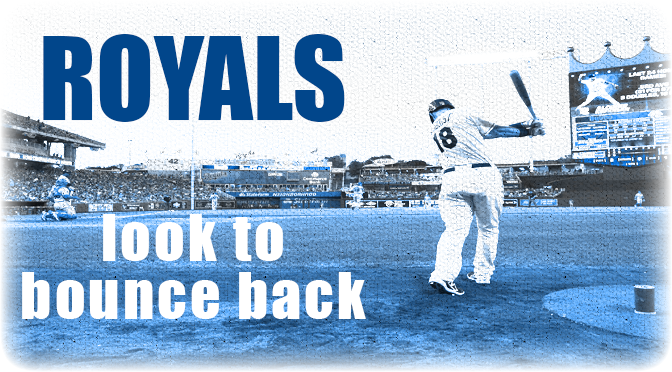 Kansas City came up just short, Wednesday night, as Twins rookie Miguel Sano hit what would be the game-winning HR in the 12th inning to take the series against the Royals.
Ned Yost remains perfectly confident in his club as the season comes to a close prior to the playoffs, but the Royals haven't exactly given fans a ton of confidence over the past several weeks.
Outside of their recent series against Detroit, KC's offense has sputtered, and the starting pitching has given up too many runs.
Ben Zobrist contributed with another big hit, going deep in his third at-bat after hitting two hard liners for outs in his first two trips to the plate. Zobrist would also hit a triple, and eventually score on Lorenzo Cain's  sacrifice fly which tied the game at 2.
Pitcher Kris Medlen had a no-hitter through five innings before Twins slugger Kurt Suzuki hit a solo shot, which was the beginning of Kansas City's evening-long rally, eventually come short in extra innings.
With a day off, the Royals will now head to Chicago to take on the White Sox, a team which just swept KC at Kauffman Stadium. Sometimes a team can find its groove on the road, and in Kansas City's case, this should be looked at as the chance to do just that.
Even with a large lead in the American League Central, the Royals can't risk heading into the playoffs having already played their best baseball, which at this point could be considered a legitimate fear.
Luckily for fans, the Royals have proven to be a team which doesn't quit and can come up with timely hitting.
In the grind of a long season and having multiple call-ups from the minors, as well as resting every day players to avoid injury and fatigue, the next several weeks could be filled with a level of inconsistency.
If your a Royals fan, however, you would rather your every day players head into the playoffs at 100% than limping in with nagging injuries and fatigue. The risk, however, is the disruption in timing and routine, which anyone who watches baseball or professional sports knows is incredibly important to most athletes.
Former Royal Ervin Santana takes the mound against Kansas City on Friday. Santana has given up just a single run over his last 15 innings, and has recorded 21 strikeouts over that same period of time.
Danny Duffy will take the mound for the Royals. Over his last six starts, Duffy has thrown out a 4.50 ERA. His last outing against Chicago, Duffy went seven strong innings, his longest start since August 4.
The Royals are back in Kansas City to take on the Seattle Mariners in a three-game set beginning Tuesday, September 22. Haven't purchased your tickets? Tickets For Less has incredible pricing options for seats located throughout Kauffman Stadium. With the cooler weather upon us, heading out to the ball park with friends and family is truly what baseball is all about. Head to Tickets For Less to purchase your tickets today, and don't miss your chance to see the boys in blue continue their record-setting season!